The pandemic has created the first opportunity for many accountants to experience working entirely remotely. For some, the experience was challenging, but for others, it was a game-changer. They were able to experience a new work-life balance. Those with young families would have more time with the family. Many others were happy with removing the commute to work which involved the morning rush with cramped transport or traffic jams. According to the BBC, remote work has enabled commuters to gain an hour back on average in their day. This has resulted in employees questioning if they want to return to work in the traditional way of Monday to Friday in the office.
Employers have had to think about how they will structure the working environment for their employees to ensure they stay productive. Productivity is what employers want from their workforce and finding the right working environment for each employee will improve how they operate. Research from the BBC revealed that 72% want a hybrid remote-office model moving forward. The statistic proves the popularity towards the future of hybrid working. PWC chief people officer Laura Hinton stated in an interview with HR Magazine, "A blended way of working will be the key to the future success of many companies." Seeing one of the big four firms implementing more flexibility for its staff illustrates what the future of work will look like.
With many craving to work from home and others unable to function adequately at home, finding that balance for both parties is not easy. We share some hero tips to help you implement the popular hybrid model, which allows for a better work-life balance for all. Introducing positive change to the way your staff work will make you a hero in the eyes of your employees.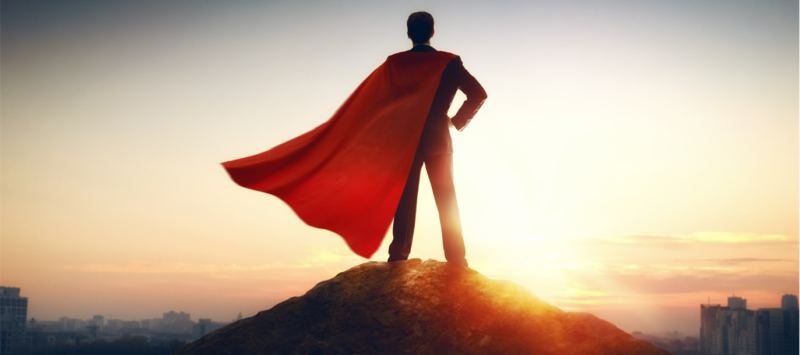 Follow our hero tips to start implementing change.
Tip 1- Find the right working environment for each employee
Understand what working structure is best for your employees. A good starting point would be to survey what your staff want. Here are a few questions that you could ask:
Have you relocated during Covid?
If the office was open to you, how many days would you come?
Do you have the right environment to work at home?
Has your work-life balance improved since you have been working remotely?
Tip 2 – Employee engagement
Disconnection between employees can result in poor work. Feedback and guidance need to be provided quickly by team members to meet deadlines and present work. It is essential to establish clear steps to build communication between staff who come into the office and those who work from home.
Here are two ways to build strong team engagement:
Team building days – Organise monthly or quarterly away days with your team or the company. On this day, all team/ company members must attend. This encourages everyone to speak in person and work together.
Virtual meetings – Weekly, a company and a separate department meeting should be held to encourage collaboration and catch up on important issues that need to be addressed as a team.
Tip 3 – Hot desking and quiet areas
If all the workforce is not in the office, you do not have to rent as much office space, which means you can cut costs. It will also reduce the amount of clutter that comes with allocating space for each employee. In addition, you can find workplace management systems to help you manage hot-desking.
Private areas with closed doors should also be available for virtual meetings with clients or staff working from home. This will ensure that others who are hot-desking are not affected by the noise.
Tip 4 – The right tools and technology
Your team will require specific tools to work adequately. For example, Microsoft Teams, Zoom and Skype are great for internal and external virtual meetings with clients.
Your employees would benefit from cloud-based Tax and Compliance software. BTCsoftware offers just that. With BTCSoftware products, you can work from anywhere in the world. This can include working from home, or at a client's site. The cloud solution  also provides data security so you can feel safe when you login from anywhere, knowing that your clients' accounts are protected.
Research published in September 2021 by Ricoh Europe shows that just over a third (36%) of employers say their organisation has provided the tools and technology to maintain employee productivity while working remotely. It highlights the importance of investing in good tools to create a productive working environment.
To learn more about the benefits of integrated Tax and Compliance software for your practice, join our free webinar on the 1st of December 2021. Click here to find out more about the webinar agenda and register to save your spot.
If you would like to speak to a BTCSoftware team member, contact us on 0345 241 5030 or email sales@btcsoftware.co.uk.