Tick one last thing off your list before Christmas!
Date Published: December 19, 2019
Category: Demo, Solution Suite
Christmas is less than a week away, and you're looking forward to a break before Self-Assessment really kicks off in the new year. You've been thinking about your tax and accounts production software and how it's not performing the way you need it to. You've got so much to do for January, so you don't want to book any time out for exploring new software during that busy period.
We've opened our calendar for bookings for your free, tailored demo! You can now request your preferred date and time by using our quick booking form. So, book before Christmas, don't think about it in January, then get online with one of our consultants in February to see why BTCSoftware is multi-award-winning.
Our 2019 Awards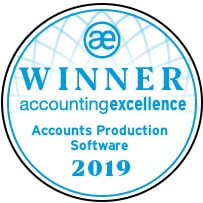 Outstanding Support
As one customer put it when asked about our Support team:
"They were beyond extraordinary. Always ready to assist in any way they could. It was a great experience working with them."
All BTCSoftware customers enjoy access to our highly regarded support team via phone and email. You can be sure that they will meet your needs, from initial set up and training to ongoing technical resolutions.
If you sign up for Cloud Solution, UK-based servers take care of data security and backups. So, you don't have to worry about investing in and maintaining your own servers.