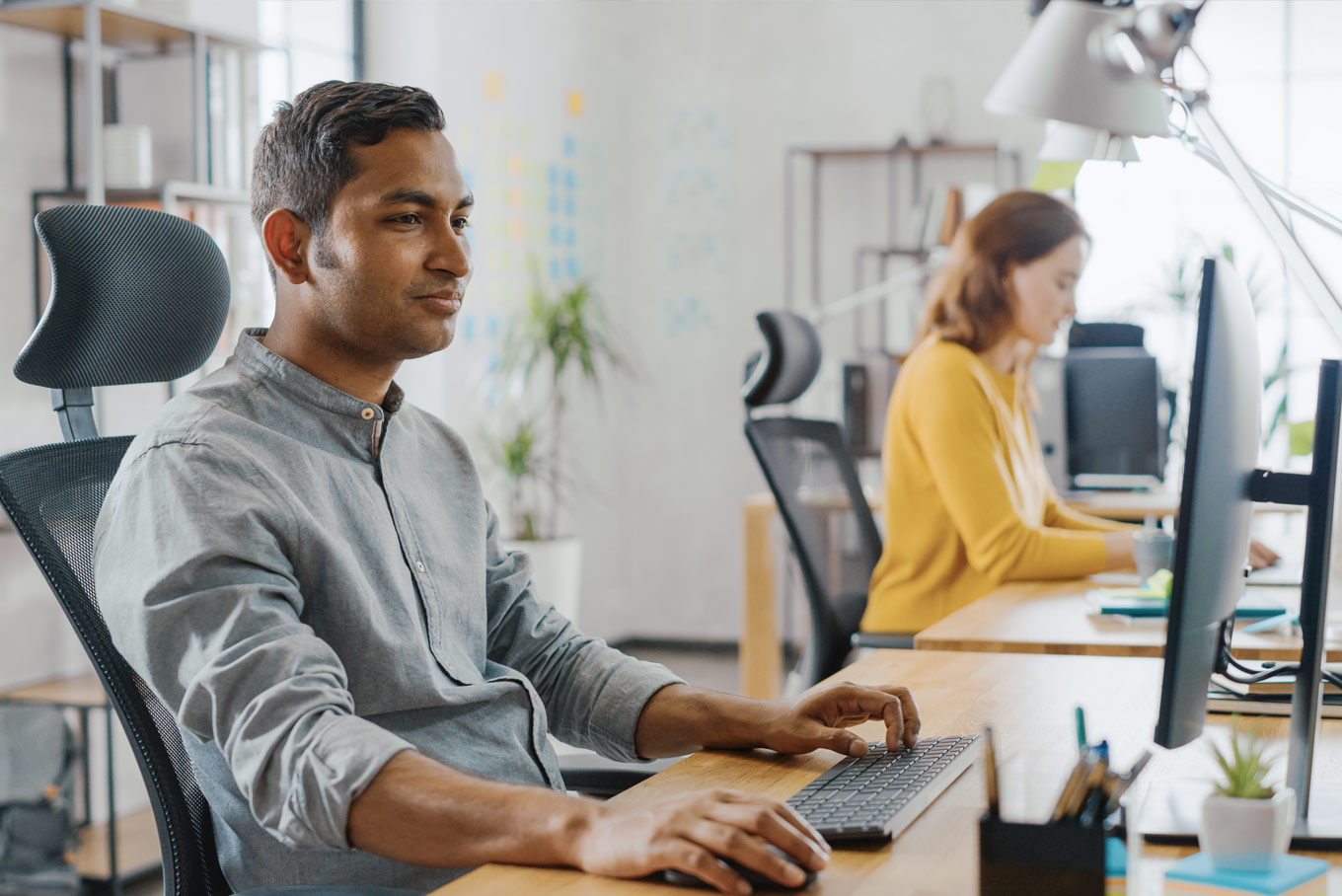 Fully-featured
Making Tax Digital software
BTCHub is designed to enable accountants and businesses to comply with Making Tax Digital VAT software rules quickly and effortlessly. The Software allows the creation of Making Tax Digital returns from multiple sources, including Group VAT capability.
Making Tax Digital Software provides a comprehensive dashboard view of clients, obligations, and returns gives you complete control over MTD. Plus the Making Tax Digital bridging software is Excel and spreadsheet friendly and works with your existing bookkeeping software.
Get BTCHub
User-friendly and time-saving MTD software
BTCHub allows you to make the change to follow Making Tax Digital software HMRC rules with minimal impact on your current systems. Use the handy Excel add-in to submit your digital VAT return via the bridging software for Making Tax Digital, or import your data from multiple bookkeeping sources with the user-friendly import feature. Save time with the software by creating a Group VAT return from imports from a variety of systems, all in one place. With our making tax digital software you'll be more time efficient and productive throughout the busiest tax periods.
For Agents, authorisation with HMRC is quick and easy, replacing the old 64-8 HMRC form.
Get BTCHub
Why pay for Making Tax
Digital Software?
Free software for Making Tax Digital is available on the market, but BTCHub provides many benefits that free of charge options cannot. One major drawback of free Making Tax Digital software is a lack of support. When you are submitting returns on a deadline, you want to be sure that any issues will be resolved with zero fuss. Included with BTCHub is access to the BTCSoftware UK-based support team on the phone at no additional cost. All of this means that with making tax digital software you can be confident in BTCHub and the service provided.
Making Tax Digital free software isn't always updated with new tax details quickly, and you need to know that your software is up-to-date and fully compliant. BTCSoftware's teams keep an eye on HMRC tax developments and ensure the software is current and updated.
What is Making Tax Digital
bridging software?
Making Tax Digital bridging software for Excel allows you to continue using your current bookkeeping systems to meet MTD for VAT rules. BTCHub works by linking your bookkeeping system to HMRC, including Excel spreadsheets. HMRC approves the Making Tax Digital bridging solution as a method of digitally linking your data to your VAT return, enabling easy MTD compliance.
Get BTCHub
Making Tax Digital FAQs and Support
BTCSoftware looks after its customers with top quality support, including a comprehensive database of frequently asked questions and helpful how-to videos on YouTube.
Browser-based
Browser-based MTD for VAT software for easy access, wherever you are.
Compliant
Compliant with HMRC legislation on Making Tax Digital for Agents and Businesses and always up-to-date.
Report Centre
VAT Report centre provides control over submissions.
Dashboard
A dashboard view of obligations, return payments, and receipts.
CSV Imports
Easy CSV imports from your bookkeeping provider.
VAT Accounts
For Agents, a dashboard view of your clients' VAT accounts.
Group VAT
Group VAT feature makes it easy to create a return from multiple sources.
Validates & Submits
Giving you peace of mind that you are Making Tax Digital compliant.
Quick authorisation
Quick online authorisation for Agents to replace the old HMRC 64-8 forms.
Templates
Excel and spreadsheet friendly, with a template provided to help you get started.
Easy to get started &
free unlimited technical support
BTCHub is browser-based software, so you can easily access it from any computer with an internet connection. It works with Windows and Mac systems. Getting started is as easy as logging in with your secure account details. Plus, BTCHub integrates with Solution Cloud.
Easy to follow user guide
Free technical support
Get BTCHub
Making Tax Digital
Purchase Options
Annual product licences include unlimited support, together with free software updates.
HMRC approved
HMRC approves and accepts bridging solutions for Making Tax Digital.
Browser-based
Flexible access to our MTD for VAT software from wherever you need to be.
Making Tax Digital
All Features Listed Above
Annual Licence
5 Users
250 Returns (additional returns available)
Practice or Business
Excel, spreadsheet and bookkeeping friendly
Use your existing systems to keep digital records – no need for expensive upgrades.
Unlimited technical support
All the help you need at the end of the phone!