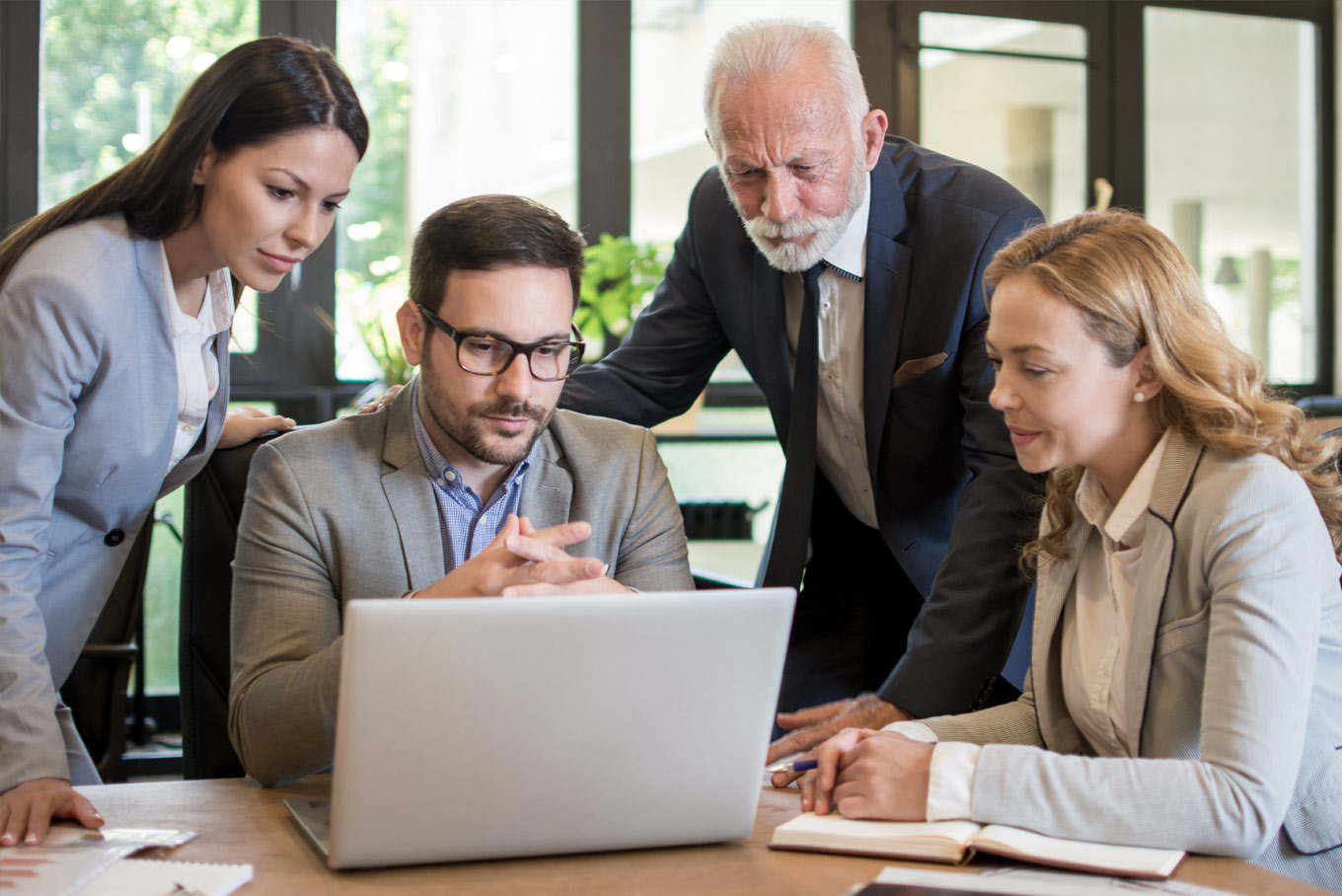 Make annual accounts easy
BTCSoftware delivers simple and intuitive Accounts Production software that makes the completion of year-end annual accounts easy. We've developed it in consultation with accountants to provide an Accounts Production module that creates a time-saving compliance process for our customers. The Accounts Production module integrates seamlessly with BTCSoftware products for Practice Management, Corporation Tax and Self-Assessment requirements.
We create efficiency through links with many bookkeeping products (including online bookkeeping software like Xero, Quickbooks, Reckon One, Clear Books, FreeAgent, Iris, KashFlow, Sage and VT). Accounts Production from BTCSoftware makes year-end compliance slicker, faster and easier.
See how it works
Everything you need
in one place
Our customers save time and increase accuracy using our Accounts Production software's direct API links with Xero, Quickbooks, FreeAgent and Reckon One.  These bookkeeping integrations pull in and map data to populate the Extended Trial Balance and provide automatic two-way journal adjustments back into the bookkeeping software.
For those not currently using a bookkeeping software, we also offer the ability to import the trial balance using the custom format.
Plus, the straightforward Incomplete Records tool for completing the Trial Balancemakes matching payments and receipts quick and easy.
Book a Free Demo
Accounts Production
Key Features
FRS 102 and FRS 105 compliant Accounts Production software for:
Sole Traders, Small Companies, Micro Entities, Partnerships, LLPs (small).
Full iXBRL compliance recognised by Companies House
Limited company accounts are fully iXBRL tagged at the touch of a button.
Easy data input
Designed for speed and accuracy
Time-saving integrated software
One-stop solution when linked to Practice Management Core and our tax modules for Self-Assessment and Corporation Tax returns.
Your data in one place
Speedy pre-population of business and client data from PM Core – including Officers' details, registration numbers, Registered Office, Accounting Period, etc.
Direct online submission to Companies House
Submit annual accounts to Companies House without leaving the software (full or filleted/abbreviated accounts, including the abridged option)
Integration with Corporation Tax
Data is transferred between Accounts Production Solution and Corporation Tax Solution, saving you time and avoiding errors.
Charity Accounts Production and Tax
Add Charity Accounts Production and Tax Returns that covers charity compliance with the requirements of the Charity Commission
Effortless integrations 
with third-party software
Our Accounts Production software allows flexibility using integrations with many third-party software products plus links between BTCSoftware's tax and practice management modules. It saves professionals significant amounts of time and actively supports them in working more efficiently and effectively.
Limited company accounts feed data through to your Corporation Tax computations and the Corporation Tax provision calculated is automatically posted back into the accounts as a journal.
Sole trader accounts are easily imported into the supplementary self-employment schedules of the Individual Tax Return so you don't have to manually re-key in data.
Partnership Accounts are easily imported into the Partnership Tax Return. A partner's data can then be imported into the Partnership supplementary schedules of the Individual Tax Return.
Easy to install and
unlimited free technical support
Simple install pack for network or standalone installations
Cloud installation via our technical team
Useful quick start videos
Simple transfer of standing data
Easy-to-follow user guide
Book a Free Demo
Accounts Production
Purchase Options
Annual product licences include unlimited support, together with free software updates.
Want a free trial?
Accounts Production is available to trial, free of charge for 7 days! Simply click below to sign up.
Start your free trial
Accounts Production
PM Core
All Features Listed Above
Annual Licence
Full UK Support
*starting from