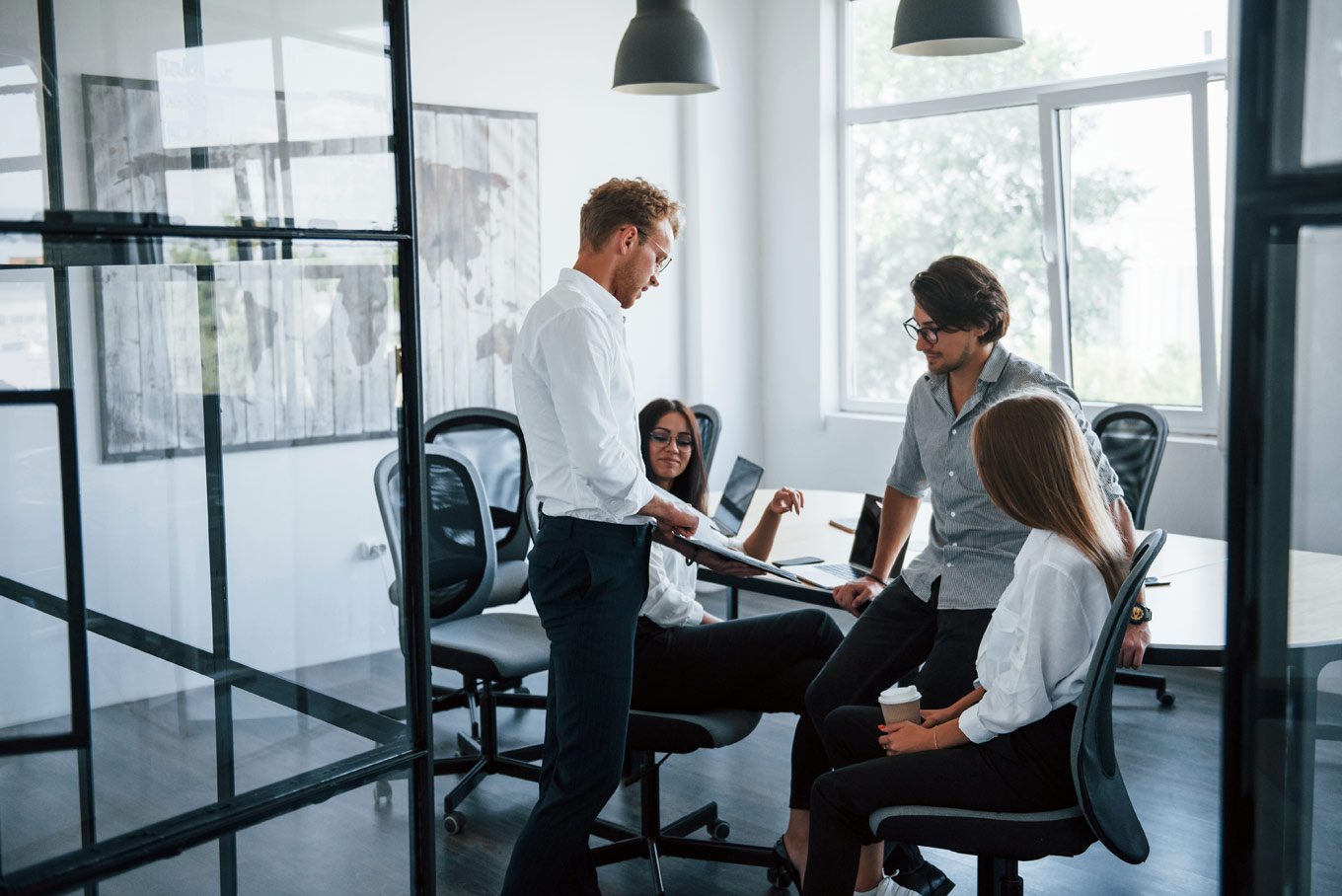 Our award-winning Corporation Tax software has been specifically designed for use by accountants in practice, as well as accounting and finance professionals in business. This Corporation Tax software is designed for UK accountants to easily complete submissions of CT600 along with iXBRL computations and iXBRL accounts to HMRC. Preparing UK Corporation Tax with our software is simple and straightforward.
BTCSoftware customers tell us CT Solution is invaluable CT600 software for preparing Schedule D Case 1 computations for trading companies and calculating the resulting Corporation Tax liability, which is then automatically fed through to our Accounts Production module. CT Solution is part of our multi-award-winning Solution Suite which means you will never again miss a submission deadline.
Book a Free Demo
The adjustment of profits computation (with automatic calculation of capital allowances) and calculation of tax payable are all presented on a single easy to use worksheet. It's HMRC compliant Corporation Tax software that makes your work simple. Results are automatically transferred to an HMRC approved substitute form for online submission via the Government Gateway via the CT600 software.
CT Solution also integrates seamlessly with our PM Solution and AP Solution products. The software and integrations enable accounting and finance professionals to be more effective in their accountancy and tax compliance work.
Book a Free Demo
Corporation Tax
Key Features
Supplementary schedules
Supplementary schedules supported (CT600A, CT600C, CT600D, CT600E, CT600J & CT600K)
CT600
CT600 supplementary schedules included for Research and Development, Loans to Participators, Group and Consortium, Insurance, Amateur Sports Clubs (CASCs), Disclosure of tax avoidance schemes, Restitution Tax
Pre-population of data
Pre-population of all client data from within our PM Solution, giving you powerful management tools for your practice and reducing the risk of keying-in errors
HMRC Compliant
Fully HMRC compliant iXBRL computation and CT600 submissions
Easy to input data
Easy data input using familiar BTCSoftware print screens and dialogues, with all the quality and value our customers have come to expect. Onscreen prompts guide you through the HMRC approved software layout
Two-way integration
Full two-way integration with AP Solution to make year-end accounts production simple for you and your clients
Capital Allowances
Comprehensive Capital Allowances module with automatic calculations
Dedicated modules
A dedicated property and research and development module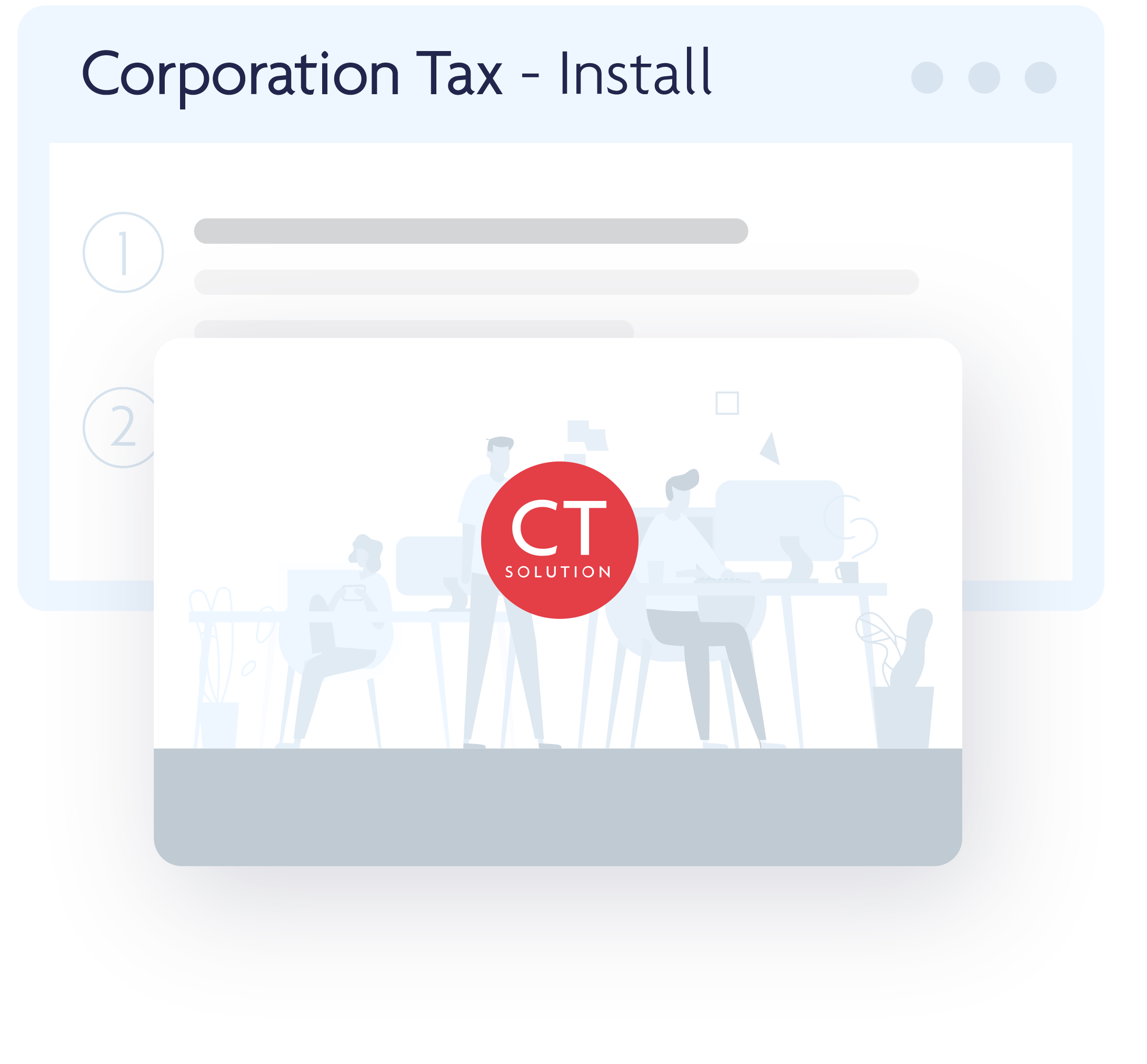 Easy to install &
free unlimited technical support
Our Corporation Tax return software CT Solution is simple to install for network or standalone installations and is also available in a cloud-based option, giving your flexibility and security. You get unlimited free access via phone and email to our highly regarded UK technical support team to help you with any questions or issues. The BTCSoftware development team stay up-to-date with HMRC releases to ensure CT Solution is always current and compliant.
An easy to follow user guide
Free technical support whenever you need it
Initial training included
Demonstrations, webinars and software how-to videos on our YouTube channels
Book a Free Demo
Great software! Very easy to use and produced the Statutory accounts and corporation tax returns quickly and easily. I just jumped right in to the software and did it "intuitively" – I was stuck about twice through my ignorance but the help I received to guide me through was excellent. An excellent product, service and price. Thoroughly satisfied.
Keith Nixon
Creative Education Ltd
Corporation Tax
Purchase Options
Annual product licenses include unlimited support, together with free software updates.
Try our software!
Corporation Tax is part of our Solution Suite. You can trial our Solution Suite free of charge for 7 days! Simply click below to sign up.
Start your free trial
CT Solution 30
30 Returns
All Features Listed Above
Annual Licence
Full UK Support
2 Users
CT Solution
Unlimited Returns
All Features Listed Above
Annual Licence
Full UK Support
10 Users