On Monday, 20th of September, BTCSoftware were excited to be out talking to our customers and prospects alike.
Head of Sales, Tim Pearce commented that " it was especially nice to meet Accountants who are keen to know more about what we're doing differently, a lot has changed in the last 18 months"
What are your tax and compliance requirements?
The BTCSoftware team would like to say that it was a great pleasure to meet some lovely attendees yesterday and speak to them in person to find out more about their specific tax and compliance requirements. We are looking forward to meeting many more on stand G15.
Working with new faces – Pixie
BTCSoftware welcomed Pixie on their stand at Accountex Summit North to introduce our new partnership. This partnership creates even greater accounting and software solutions and options to strengthen your practice. If you are at the Accountex Summit North today, you can go to stand G15, and the team will be happy to share a demo to show you how our software integration can benefit you. More to follow on this new encounter very soon.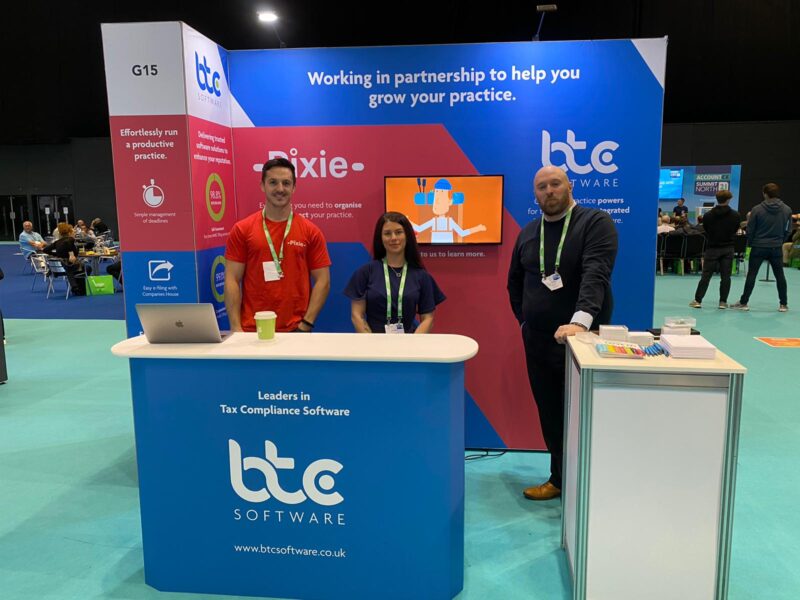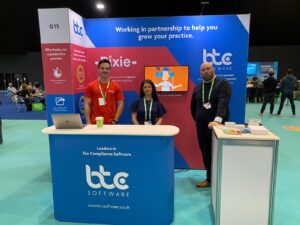 Don't miss out on today's events
For those who will be there today, here is a reminder of just a few of the great things taking place.
If you cannot attend the event today, our team can discuss your specific tax and compliance needs over the phone. You could also sign up for our joint webinar with HMRC on the 13th of October to learn more about important upcoming legislation.